Stump Grinding Services Novi
If you have stubborn stumps in your yard, you have come to the right place.
We have the right solution and we will eliminate the stumps in a safe and efficient manner. Rather than use all our energy to try and pull out the stumps, we use grinders. This is what we call stump grinding and it is an effective way to get rid of the stumps and make the space useful. We use modern and very powerful stump grinders, which make it easier for us to handle any stump, irrespective of the size or location.
Tree stumps can be annoying and dangerous.
When the stumps start to rot, they become the perfect breeding place for pests and virus. As time goes by, you will have most of your plants affected and this why you need to have the stumps removed. In addition, stumps are dangerous and may cause people to trip and get injured. Imagine the pain that you have to go through when you are mowing your lawn, with stumps. It is almost impossible to do a thorough job.
When you hire us for stump removal, we will assess the stump so that we can get the best approach. We will pick the right grinder depending on the size of the stump and within a short while we will be done. It does not matter whether it is a tree that fell and left a stump or you cut down the tree leaving the stump behind; just give us a call and we will be happy to remove it.
Professional Stump Grinding Services
No one loves to have the stumps on their property. However, some property owners dread the thought of trying to remove the stump. However, we have a better way of dealing with stumps and help you reclaim the curb appeal of your landscape. When you have kids running around the yard, they can easily trip and get serious injuries. You do not have to wait for such to happen, call us today and find out about our stump removal services.
We will grind the stumps for up to 6 inches below the ground level. This gives you more space in your yard, which you can use in whatever way that you please. Our services are professional and we will clean up after we are done with the stump grinding. When we grind the stump, the wood chips that are produced will be used as mulch. We will fill the hole with the mulch and allow it to decompose and later used on other plants.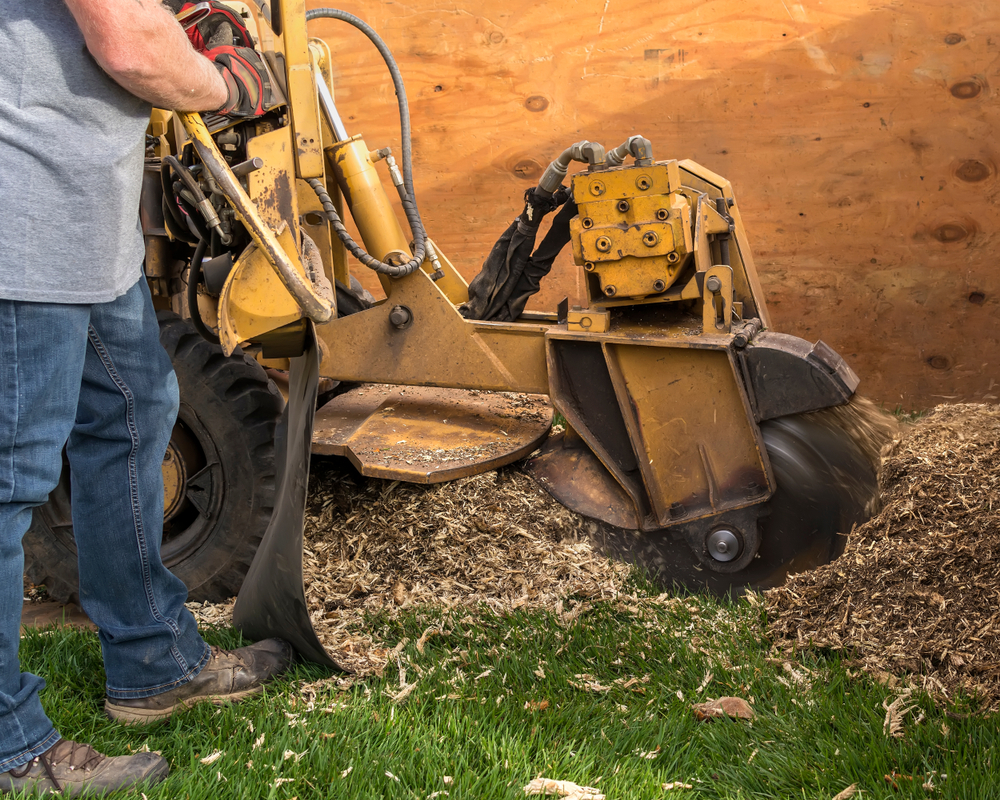 Get Rid of Tree Stumps Professionally
If you need to replant a tree or build in an area that seems encroached by the tree stumps, call us. We have the perfect technique to deal with the stump, through grinding. We will grind the stump and create new space. Call us right now and get a free estimate for stump grinding services, at affordable rates.
Tree Removal Service Novi LLC
42400 Grand River Ave, Novi, MI 48375, United States